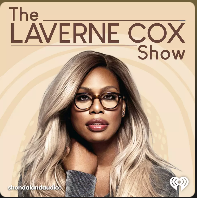 These resources on violence against transgender people are posted to accompany my interview on The Laverne Cox Show (aired July 22, 2021). The page is not all-inclusive. It aims to give a flavor of the varieties of research studies and their findings.
---
Dismantling a Culture of Violence: Understanding Anti-Transgender Violence and Ending the Crisis by the Human Rights Campaign, December 2020
The Human Rights Campaign has tracked more than 200 homicides of transgender people in the United States since 2013. The broad majority of victims – about four out of five people – are trans women of color. Why? This report provides a comprehensive, data-driven and easy-to-digest overview of the societal stigma and discrimination that sets the stage.
---
Transgender Identity and Experiences of Violence Victimization, Substance Use, Suicide Risk, and Sexual Risk Behaviors Among High School Students in 19 States and Large Urban School Districts by Michelle M. Johns and colleagues, 2017
This ambitious population-level survey was conducted by the U.S. Centers for Disease Control (CDC) of high school students who identify as transgender. Consistent with previous, smaller studies, transgender students were significantly more likely than other students to report violence victimization.
---
Deadnamed by Lucas Waldron and Ken Schwencke, ProPublica, Aug. 10, 2018
Focusing on the murders of four Black trans women in Jacksonville, Florida, this ProPublica report highlights the police practice of "deadnaming," a practice that not only disrespects victims' memories but may also impede criminal investigations.
---
Violence against transgender people: A review of United States data by Rebecca L. Stotzer (University of Hawaii), Aggression and Violent Behavior 14 (2009) 170–179
Surveying primary data sources, Dr. Stotzer found that violence against transgender people starts early and lasts throughout life: Transgender people are at risk for multiple types and incidences of violence, and are at especially high risk for sexual violence. This study is a bit dated, but its results remain valid today.
---
The trifecta of violence: A socio‑historical comparison of lynching and violence against transgender women by Emily Lenning, Sara Brightman and Carrie L. Buist, Critical Criminology 29 (2021), 151–172
Exploring the commonalities between the lynchings of Black men in the U.S. South and the recent reported uptick in murders of transgender women of color, North Carolina criminal justice professor Emily Lenning and colleagues posit a "trifecta of violence" in which violent ideology segues into violent public policy which in turn triggers violent acts by violence-prone individuals. This article is not freely available online, but can be requested by email from the first author.
---
Transmobilities: mobility, harassment, and violence experienced by transgender and gender nonconforming public transit riders in Portland, Oregon by Amy Lubitow, JaDee Carathers, Maura Kelly & Miriam Abelson, Gender, Place & Culture, 2017
Portland, Oregon has a reputation as a queer-friendly town. In this innovative project, researchers interviewed 25 transgender and gender-nonconforming Portlandians about their experiences riding public transit. They found that gender minorities experience frequent harassment on public transit: Urban transit feel unsafe even in an ostensibly progressive town, as cultural hostility trumps official anti-discrimination policies.
---
Evil deceivers and make-believers: On transphobic violence and the politics of illusion by Talia Mae Bettcher, Hypatia 22, 2007
In this interesting philosophical essay that stands the test of time, CSU Los Angeles professor Talia Mae Bettcher examines a cultural stereotype that is deployed to excuse transphobic violence: That transgender people are "deceivers." The deceiver stereotype derives from a contrast between gender presentation (appearance) and sexed body (concealed reality). As Bettcher argues, people who "misalign" the two are viewed as deceivers, and this in turn is used to justify retaliatory violence. Bettcher's theory fits well with my own early research into the motivations of anti-gay hate crimes perpetrators, which found a category of ideologically motivated offenders who believed that they were righteously enforcing social norms against homosexual aggression.
---
Heterosexuals' Attitudes Toward Transgender People: Findings from a National Probability Sample of U.S. Adults by Aaron T. Norton and Gregory M. Herek, Sex Roles 68 (2013) 738–753
This study by my research mentor (the second author) used data from a national probability sample of heterosexual U.S. adults to explore the correlates of attitudes toward transgender people. No shocker, but feeling thermometer ratings of transgender people were less favorable than attitudes toward gay men, lesbians and bisexuals. Negative attitudes were also associated with endorsement of a binary conception of gender, higher levels of psychological authoritarianism, political conservatism, and anti-egalitarianism, and (for women) religiosity. Men held more negative attitudes than women. Lack of personal contact with sexual minorities also influenced attitudes.
---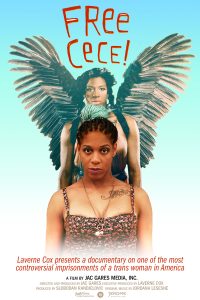 Transgender Victims and Offenders: Failures of the United States Criminal Justice System and the Necessity of Queer Criminology by Carrie Buist and Codie Stone, Critical Criminology 22 (2014), 35–47
This article surveys the experiences of transgender people within the criminal justice system, both as victims and offenders. It explores the influences of cultural stereotypes by examining the cases of three transgender victims of violence – Brandon Teena, Gwen Araujo and Cece McDonald (the latter of whom was the subject of a feature documentary, "Free CeCe," for which Dr. Franklin was interviewed.) This article is not freely available on the web, but the first author can be emailed for a copy